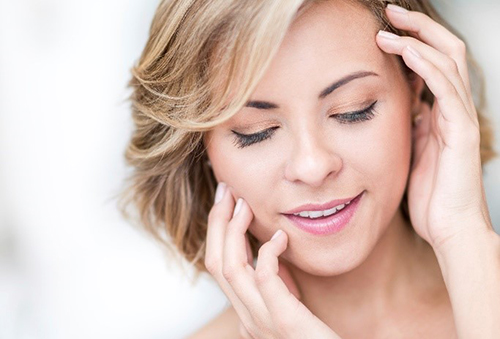 Acne
Our Acne Treatment Really Works!
We perform an acne facial treatment like no other in the industry. We use highly effective topical products that are customized for your skin during each treatment. We use supplements to address internal imbalances that can contribute to acne. We use nutrition and lifestyle modification strategies to address the needs of your body and your skin. We get results. Call today!
Deep Cleansing
Your face has never been this clean! The deep cleansing treatment at Integrated Skin Care and Root Causes Holisic Health and Medicine begins with cleansing your skin the traditional way, with a cleansing product suited to your skin type. From there, we depart from the norm. We use granular exfoliants, deep cleansing solutions, enzymes, light acids for exfoliation, special clays, nutrients, oxygen, essential oils for detoxification, and a few other secrets! You can't get your skin this clean at home, or anywhere else but here!
Ultra clean skin
Smaller pores
Increased blood flow for bright, healthy looking skin
Smooth texture
Fewer blackheads and whiteheads
Firmer feeling skin
Anti-aging
Microdermabrasion
Microdermabrasion is a classic skin care service. It exfoliates and invigorates the skin. Microdermabrasion creates micro fissures in the skin that stimulate the repair process. As a result, your skin creates more collagen, elastin and protein peptides for newer, brighter skin.
Dermaplane
Dermaplaning is the process of removing the top layer of the skin along with the fine hairs on the face. This treatment gives a fantastic glow to the skin and improves skin function.
LED
If you want to freshen up your look before a special event, you may be able to achieve significant results with just one session under the Lumiere lamp. However, the Lumiere system offers the best results after a series of sessions. A once-per-week treatment is all it takes to trigger the collagen production process, promote DNA repair and help the skin appear stronger and more resilient.
Key Anti-Aging Benefits of the Lumiere Light Therapy System Include
Restores radiance
Decreases fine lines and winkles
Minimizes facial pores
Detoxifies the skin
Increases serotonin levels
Reduces the effects of sun damage
Stimulates collagen synthesis
Reduces the appearance of age spots
Evens out pigmentation
Moisturizes dehydrated skin so that skin can retain moisture naturally
Plumps up and smooths out rough or dry skin
Whether you want to tone up the skin, eliminate fine lines or begin a more intensive facial rejuvenation treatment, the Lumiere system can help you achieve a more youthful look.