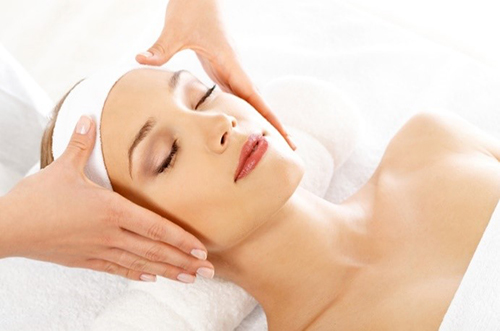 Microcurrent Face Lift
A Microcurrent face lift is a non-surgical non-invasive cosmetic technique that provides an array of aesthetic benefits. A Microcurrent facelift utilizes a technology whereby a low level of electricity is gently delivered to the treatment area in order to trigger favorable chemical reactions at the skin's cellular level. The Microcurrent face lift electrical current is much like the body's own natural electrical current which provides a number of benefits.
A Microcurrent face lift can deliver a variety of benefits to patients who undergo this treatment. A Microcurrent facelift is safe and effective for the following purposes: to improve facial and neck muscle tone, lift jowls and eyebrows, rejuvenate the skin, reduce the appearance of fine lines and wrinkles, reduce puffiness and even out skin tone, improve facial circulation, skin exfoliation, lymphatic drainage, product penetration, sun damage treatment, and cellulite.
Cryotherapy
Small lesions can be removed with minimal pain and no down time. We use the latest version of the Cryoprobe to make fast, simple work of removing freckles, Seborrheic keratosis, hyperpigmentation, warts, moles, hemangiomas etc. This treatment is fast and safe.
---
Microneedling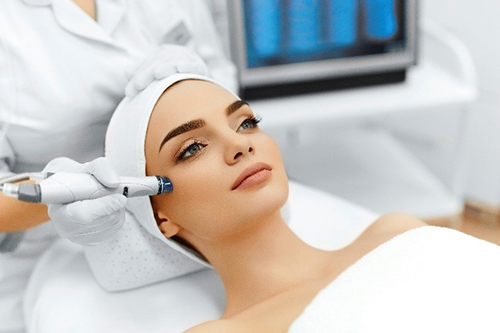 How Does it Work?
Microneedling simply uses the body own ability to heal itself. The skin reacts to the intrusion of the microneedles like it would to any other penetrating object.
What Kind of Results Can I Expect?
In total: 50- 70% overall improvement after only 3 treatments.
No down time
Can be used on any skin type
No permanent damage
Can be used on any area of the body
Micro-Needling is Effective For
Facial lines and wrinkles
Acne scarring
Chicken pox scaring
Surgical scars
Stretch marks
Cellulite
Enlarged, visible pores
Aging skin
Alopecia
Only at Integrated Skin Care and Root Causes Holisic Health and Medicine: Add a Super Power Punch to Your Procedure!
When receiving a Microneedling treatment you can add a serum to your procedure. We have several solutions that will enhance your results beyond that which the Microneedling alone can achieve.
Benefits of Micro-needling
Significant improvement of wrinkles and skin texture
The skin looks fresher and more juvenile
Scars and acne scars are drastically reduced
Pigment spots become less visible and may disappear in total
---
Our favorite peel is the VI Peel
The VI Peel
The VI Peel has had a long history of providing excellent results to clients. The producers continually develop the product and the procedure to achieve better results. VI Peel has introduced a peel specifically for acne that has two levels of intensity that can be added to the basic VI peel for dramatic results. The VI Peel works on any skin type, even skin of color that has not responded well to peels in the past.
What is a VI Peel?
A VI Peel is a skin treatment used to improve the appearance of the skin on the face, chest, hands or other areas. As a medical-grade chemical peel, the VI Peel is an effective treatment to improve several skin conditions and issues including acne, uneven skin texture, uneven tone, fine lines, wrinkles, acne scarring, sagging skin, age and sun spots, enlarged pores and hyperpigmentation. The VI Peel also provides a more youthful look by brightening the overall appearance of the skin and improving collagen production.
How Does a VI Peel Work?
Using a chemical solution, VI Peels remove the upper layers of skin to allow the growth of fresh new skin that is smoother and more youthful in appearance, while also increasing collagen production.
What are the Benefits of a VI Peel Over Other Chemical Peels?
Virtually pain-free
Little-to-no downtime
Light peeling that can be masked by using moisturizer
Allows for immediate return to regular activities
Safe and effective on all skin types and tones
Who Should Consider Getting a VI Peel?
The VI Peel can be used on all skin types. The VI Peel has been safely used to manage acne in patients as young as 12 years of age and is effective for use on darker skin tones that have not historically responded well to other chemical peel procedures, such as Asian, African-American or Latino skin tones.
How is the Procedure Performed?
A VI Peel can be performed in a med spa or cosmetic dermatology clinic and can be administered by a licensed nurse, a certified aesthetician or a medical doctor. While older procedures for chemical peels included skin preconditioning, there is no preconditioning needed prior to receiving a VI Peel. The application process can take up to 30 minutes and involves the chemical solution being topically applied to the skin. The peel is then left on the skin for five hours and washed off by the patient at home. Some patients experience light stinging during application, which subsides quickly. Patients can receive VI Peels repeatedly every two weeks until they receive their desired results; however, most patients need only one initial treatment followed by regular peels three to four times per year for continuing skin renewal and luminosity.
What Can I Expect From the Recovery Process?
Many patients will notice that their skin appears red or tan after their VI Peel treatment, which is normal and will subside shortly after the procedure. Patients can return to regular activities immediately after their appointment; however, the peel solution must stay on the face for five hours, and strenuous activities, such as exercise, should be avoided until the patient washes the solution off. Patients can apply make-up prior to and after the peeling process, but should not wear make-up while their skin is peeling.
The peeling process most often begins on the third day after the procedure and can last from a few days to one week. During the peeling period, patients may have some sensitivity and should avoid sun exposure as much as possible. Moisturizer can be used during this time to mask the light, feathery skin peeling if the patient is concerned about the appearance of their skin.
When Will I See Results?
Most patients report noticeable results within a few days after receiving a VI Peel. Results will include an overall improvement in the appearance of the skin including a more youthful glow and improved tone and texture.
At Integrated Skin Care and Root Causes Holisic Health and Medicine we offer several types of paramedical peels. Each skin type, in combination with specific conditions is best suited for specific types of peels. Sometimes, more than one type of peel will accomplish the desired results, and the decision about which peel to use is made by the Esthetician in consultation with the client. The peels we do most often after the VI Peel, the Glycolic peel, and the Salicylic peel.
Salicylic Peels used most often on oily skin types or acne prone skin types. Salicylic acid is a plant hormone from the white willow tree. It is the only peel solution that gets into the pores, and so this acid is frequently used in a very mild state, as part of our deep cleansing facials and acne treatments. This acid can be used at a variety of strengths to achieve deep pore cleansing or a paramedical grade peel.
Benefits Include
Deep pore cleansing
Acne scar lightening or removal
Evening of skin tone
Improvement in skin texture
Glycolic acid peels are used most frequently on normal to dry and sensitive skin types. It is also considered to be natural because it is derived from sugar cane. Glycolic acid peels are the mildest peels. Typically, they are used to remove the top few layers of dead skin cells to give your skin that healthy, dewy look that we all want.
The Benefits of a Glycolic Acid Peel Are
Improved skin texture and tone
Increased hydration
Dewy, healthy looking skin
Very mild with little to no flaking or peeling
---
Acne
Our Acne Treatment Really Works!
We perform an acne facial treatment like no other in the industry. We use highly effective topical products that are customized for your skin during each treatment. We use supplements to address internal imbalances that can contribute to acne. We use nutrition and lifestyle modification strategies to address the needs of your body and your skin. We get results. Call today!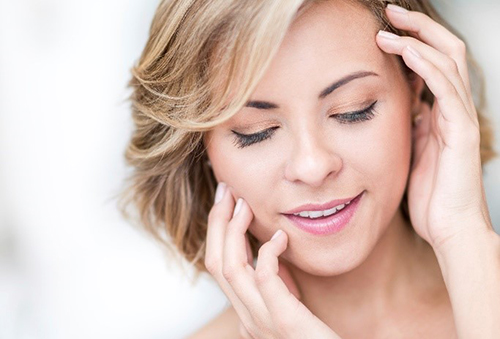 Deep Cleansing
Your face has never been this clean! The deep cleansing treatment at Integrated Skin Care and Root Causes Holisic Health and Medicine begins with cleansing your skin the traditional way, with a cleansing product suited to your skin type. From there, we depart from the norm. We use granular exfoliants, deep cleansing solutions, enzymes, light acids for exfoliation, special clays, nutrients, oxygen, essential oils for detoxification, and a few other secrets! You can't get your skin this clean at home, or anywhere else but here!
Ultra clean skin
Smaller pores
Increased blood flow for bright, healthy looking skin
Smooth texture
Fewer blackheads and whiteheads
Firmer feeling skin
Anti-aging
Microdermabrasion
Microdermabrasion is a classic skin care service. It exfoliates and invigorates the skin. Microdermabrasion creates micro fissures in the skin that stimulate the repair process. As a result, your skin creates more collagen, elastin and protein peptides for newer, brighter skin.
Dermaplane
Dermaplaning is the process of removing the top layer of the skin along with the fine hairs on the face. This treatment gives a fantastic glow to the skin and improves skin function.
LED
If you want to freshen up your look before a special event, you may be able to achieve significant results with just one session under the Lumiere lamp. However, the Lumiere system offers the best results after a series of sessions. A once-per-week treatment is all it takes to trigger the collagen production process, promote DNA repair and help the skin appear stronger and more resilient.
Key Anti-Aging Benefits of the Lumiere Light Therapy System Include
Restores radiance
Decreases fine lines and winkles
Minimizes facial pores
Detoxifies the skin
Increases serotonin levels
Reduces the effects of sun damage
Stimulates collagen synthesis
Reduces the appearance of age spots
Evens out pigmentation
Moisturizes dehydrated skin so that skin can retain moisture naturally
Plumps up and smooths out rough or dry skin
Whether you want to tone up the skin, eliminate fine lines or begin a more intensive facial rejuvenation treatment, the Lumiere system can help you achieve a more youthful look.