ROOT CAUSES: ; INTEGRATIVE. ; INVESTIGATIVE. ; RESTORATIVE.
---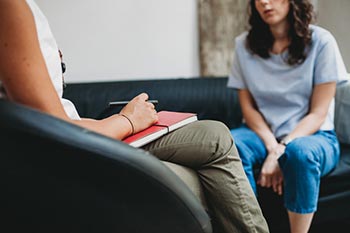 Breast implant illness is not new. However, it is newly recognized. Recently, a particular type of cancer has become associated with breast implants, especially the textured type. It is infuriating that since the late 1980s, the scientific community has been aware of the negative effects of breast implants on all body systems. However, the medical community continues to contend that breast implants are safe and completely unassociated with any type of illness. Breast implants contain a toxic soup that includes the ingredients you see below. The scientific community has identified biofilms that stick to almost every type of implantable device including breast implants. It is no wonder that between these chemicals and biofilms, women develop chronic inflammation, chronic fatigue, and other associated illnesses.
The road to recovery from breast implant illness is explant surgery. However, that is not always enough to restore health. There are times women will need expert advice on detoxing from various chemicals, overcoming molds, decreasing severe and chronic inflammation, and regaining general health and wellness. At Root Causes, we have extensive experience helping women regain optimal health post-explant surgery.
Body Systems Affected by silicone breast implants
Brain
Breast tissue
Connective tissue
Dental
Endocrine
Lymph
Neuro
Respiratory
Skin
Sleep/wake cycle
Soft tissue
Implant Ingredients: Dow
2-Hexanone
Acetone (neurotoxin)
Amine
Benzene (carcinogen/neurotoxin)
Chloromethane
Color pigments as release agents
Cyclohexanone (neurotoxin)
Denatured alcohol
Dichloromethane (carcinogen)
Epoxy hardener 10 and 11
Epoxy resin
Ethyl acetate (neurotoxin)
Ethylene oxide (carcinogen)
Formaldehyde
Heavy metals such as aluminum, tin, lead, and platinum
Hexon
Isopropyl alcohol
Lacquer thinner
Lead-based solder
Metal cleaning acid
Methyl 2-cyanoacryltes
Methyl ethyl ketone (neurotoxin)
Naptha (rubber solvent)
Oakite (cleaning solvent)
Phenol (neurotoxin)
Polyvinyl chloride (neurotoxin)
Printing ink
Silica
Silicone
Sodium fluoride
Stearic acid
Talcum powder
Thixon-OSN-2
Toluene (neurotoxin/carcinogen)
Urethane
Xylene (neurotoxin)
Zinc oxide
Diagnosis
Autoimmune
Biotoxins
Heavy metals
Micronutrient
Nothing specific or definitive but…
Rule outs
Silicone hypersensitivity
Toxin testing (genova toxic elements)
Recovery
Areas of focus
Cells
Cleanse/clear lymphatics
Correct autoimmune
Correct micronutrients
Gut/GI repair
Lymphatics
Pt specific
Remove biotoxins
Remove heavy metals
Remove toxins
Repair body systems
Repair body systems
Tools
Nutraceuticals

Ionization
Others as needed
One size does not fit all
Your protocol will be specific to your body and issues
Your home starter kit

4 drop protocol
B-vitamins
Cofactors (K-pax, Polyphenols, multi-minerals)
Coffee enemas
Dry brushing
Epsom salt bath (after stitches)
Get professional assistance
Get your bowel moving
Green juicing
Inositol 3 grams daily. Be careful. Not too fast.
Nutrient-dense diet
Phase 3 detox factors
Rebounding
Repair
Sauna
Sweat
RX
Body image/self-esteem
Ca. EDTA suppositories
Cholestyramine
Endocrine support for all hormones
Get help. You can get better!
HBOT
IV therapy
Lab testing and treatments
Ozone
Scar correction
Request Your Appointment Today!
To request your appointment, please call (239) 347-9234 or contact us online today!
---
Our Location
Root Causes Holistic Health & Medicine
12734 Kenwood Lane #56
Fort Myers, FL 33907
Phone: (239) 347-9234
Holistic health and integrative medicine clinic serving patients in Fort Myers, Villas, Cypress Lake, McGregor, Cape Coral, and the surrounding Lee County, FL communities.