Look Spectacular from the Inside out for just $2495.00!
---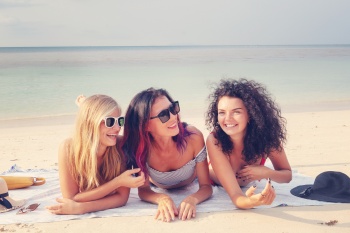 This package is a $4740 value! This summer only! Now through August 31st.
4 Week Program
12 Numiere Plus Platinum sessions for face and neck. Your choice of focus areas
4 Hyperbaric Oxygen sessions for healing and rejuvenating your whole body and enhancing the Numiere results
4 Anti-Aging IV's to help heal your cells and enhance the results of the Numiere sessions
Numiere Plus Platinum - Limited Edition
Numiere Plus Platinum - Limited Edition is an innovative device that combines LED light with Infrared light and Microcurrent Facial Toning Treatment all into one handheld device. The best part, you don't have to pay for pricey med spa treatments, we are offering this to you in office at a very low cost, or youo may purchase one for home use for quick, easy, and pain-free results!
Numiere Plus Platinum - Limited Edition is the solution to ALL of your skin care concerns. Dark spots? Acne? Sun Damage? Fine Lines? Wrinkles? Numiere Plus Grey has you covered with just one device!
Numiere Plus Platinum - Limited Edition uses 4 LED lights; Red for fine lines and wrinkles, Blue for acne and blemishes, Green for sun spots and uneven skin tone, and Light Blue for a quick fix treatment of the 3 lights combined with Infrared Light for enhanced results.
Numiere Plus Platinum - Limited Edition uses Micro-Current which produces currents of electricity on the cellular level. Think of a non-surgical facelift, the EMS (Electric Muscle Stimulation) will lift and tighten your skin and reduce fine lines and wrinkles. Numiere Plus is your new solution to achieving painless, quick, easy, and cost-effective anti-aging results.
Numiere Plus Platinum - Limited Edition can improve the appearance of veins and help to relieve joints pain.
Red Light Treatment: Best for fine lines and large pores.
The red light stimulates collagen, an essential protein necessary for maintaining healthy, soft and beautiful skin. Collagen production is boosted, while damaged tissue is repaired. Enlarged pores look smaller and less visible.
Beauty note: You'll see the brightness while feeling the heat of the lights.
Blue Light Treatment: Best for acne-prone or sensitive skin.
The blue light acts as an anti-inflammatory and calms hypersensitive, blemish-prone skin. Redness is minimized, while acne-causing bacteria is diminished. You'll notice existing blemishes seem to immediately shrink, while skin stays breakout free for longer.
Beauty note: The treatment is pain-free and treats acne-prone teenage skin, as well as adult-onset acne.
Green Light Treatment: Best for aging skin, photodamage, and hyperpigmentation.
The green light works to revive the look of tired or aging skin. Sun damage, including brown spots and wrinkles, is treated and diminished. Wrinkles and dark spots fade, while your skin tone regains balance and appears more even.
Beauty note: You can try the green light treatment to help speed up the healing of scars or other skin imperfections.
How it Works:
Switch the device on and select the light source of your choice. Use one to target a single concern or all three for skin that could use an extra boost. Do not look directly into the light at any point.
Place light source and rest gently for 3 minutes on each treatment area.
Microcurrent / Electronic Muscle Stimulation (EMS)
Flip The device to the other end to use the added EMS function to help rejuvenate the look and feel of wrinkled, aging, or sagging skin. While using EMS, an electric current stimulates specific muscles under the surface of facial skin. Your face will immediately feel more toned, and sagging areas tighter.
How it Works:
Low-level electrical currents are used to stimulate sagging skin and improve the look of muscle tone. While the effects are temporary, the visible results are almost immediate.
Generously apply the Facial Gel Primer to all treatment areas of your choice including cheeks and T-zone. This is supplied for you.
We suggest you begin at level 1 and work your way up only when you're comfortable. Place the EMS side of the machine on the desired treatment area. Rest gently for 3 minutes on each treatment area.
Gently clean off any remaining gel with a soft cloth after every use.
Wait 10 min and apply your favorite skincare products.
Admire the improved pore size, tone, and texture of your skin.
24K Infused Gel Primer Activator
Acts as a microcurrent activator to prime skin for the EMS treatment and allows your device to glide easily and comfortably over the skin. This gentle formula contains Organic Aloe Vera Gel, Witch Hazel Extract, and Vitamin B5 to soothe and protect skin. The facial gel primer is a must first step before any microcurrent treatment to ensure your device delivers maximum microcurrent conductivity. Easy to apply, easy to wash off. Your skin with thanks you.
How Often:
Results are cumulative. For best results, use The Numiere Plus Platinum - Limited Edition three times weekly for 1st month. After you've completed your first month's treatment, use weekly for regular maintenance and long-lasting beauty results. You'll notice increased softening of lines, smoothing of the skin, and increased overall glow after each treatment.
Results
Go full-body- Use all over the body for amazing long-lasting results.
Go deep: Concentrate on areas with the deepest wrinkles. Use slightly more pressure to create a gentle massaging sensation.
Exercise eye caution: Do not use in the immediate eye area and always keep your eyes closed during treatment. Work in outward motions starting at the deepest parts of eye wrinkles, but no closer than the outer third of the eye area (never directly over your eyes, but rather near brow bone or above cheekbones).
None of that lip: Target deep marionette lines running from below your nostrils to your chin area as well as tiny wrinkles and frown lines near your lips. Never use Tetrad on the lips or eyes.
** Packages must be paid for in advance and completed in 4 weeks from date of purchase
---
Our Location
Root Causes Holistic Health & Medicine
12734 Kenwood Lane #56
Fort Myers, FL 33907
Phone: (239) 347-9234
Holistic health and integrative medicine clinic serving patients in Fort Myers, Villas, Cypress Lake, McGregor, Cape Coral, and the surrounding Lee County, FL communities.