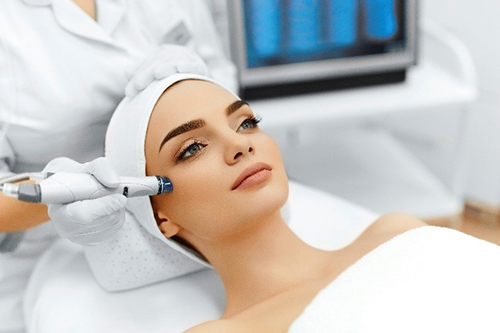 How Does it Work?
Microneedling simply uses the body own ability to heal itself. The skin reacts to the intrusion of the microneedles like it would to any other penetrating object.
What Kind of Results Can I Expect?
In total: 50- 70% overall improvement after only 3 treatments.
No down time
Can be used on any skin type
No permanent damage
Can be used on any area of the body
Micro-Needling is Effective For
Facial lines and wrinkles
Acne scarring
Chicken pox scaring
Surgical scars
Stretch marks
Cellulite
Enlarged, visible pores
Aging skin
Alopecia
Only at Integrated Skin Care and Root Causes Holisic Health and Medicine: Add a Super Power Punch to Your Procedure!
When receiving a Microneedling treatment you can add a serum to your procedure. We have several solutions that will enhance your results beyond that which the Microneedling alone can achieve.
Benefits of Micro-needling
Significant improvement of wrinkles and skin texture
The skin looks fresher and more juvenile
Scars and acne scars are drastically reduced
Pigment spots become less visible and may disappear in total