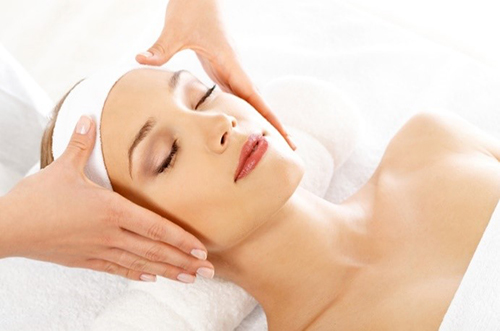 Microcurrent Face Lift
A Microcurrent face lift is a non-surgical non-invasive cosmetic technique that provides an array of aesthetic benefits. A Microcurrent facelift utilizes a technology whereby a low level of electricity is gently delivered to the treatment area in order to trigger favorable chemical reactions at the skin's cellular level. The Microcurrent face lift electrical current is much like the body's own natural electrical current which provides a number of benefits.
A Microcurrent face lift can deliver a variety of benefits to patients who undergo this treatment. A Microcurrent facelift is safe and effective for the following purposes: to improve facial and neck muscle tone, lift jowls and eyebrows, rejuvenate the skin, reduce the appearance of fine lines and wrinkles, reduce puffiness and even out skin tone, improve facial circulation, skin exfoliation, lymphatic drainage, product penetration, sun damage treatment, and cellulite.
Cryotherapy
Small lesions can be removed with minimal pain and no down time. We use the latest version of the Cryoprobe to make fast, simple work of removing freckles, Seborrheic keratosis, hyperpigmentation, warts, moles, hemangiomas etc. This treatment is fast and safe.